$0.00

*Tax, installation, and freight are not included
Type: Standard -
Center: 10 feet
Size: 20'(W) x 8'(L) x 10'(H)
Lean To: None
Lean To Type: Open
Lean To Size: 8'(W) x 8'(L)
Lean To Style: Monitor
Roll-Up Doors: 0
Upgrades:
Select a Building Type
x
Build Type
The "Standard" Open Barn kit includes gable trim, fascia and drip edges. These items give the roof line and gable edges a more polished look, and help protect the roof edge from water.
Options
Standard Kit
Economy Kit
Gable Trim
Drip Edge Gable
Fascia
Standard Kit w/ gable trim, fascia and drip edges
Economy Kit w/ no gable trim, fascia and drip edges
x
Include Lumber
Our estimates include all lumber required for barn construction. If you would like buy and use your own lumber, you can deselect this option. A complete parts list can be provided to ensure that you know the type and quantity of lumber required for your build.
x
Choosing a Center
The "center" spacing determines how far apart your posts are set from each other on the sidewall. If the barn is to be built in area that typically receives snow, we highly recommend 10' foot center. A 12' foot center is desirable when you need to have wider openings or roll-up doors on the side of the structure. This is usefull for structures that may be used for horse stables, or a car garage with side entry. If you are unsure which one to pick, we recomend the 10' center.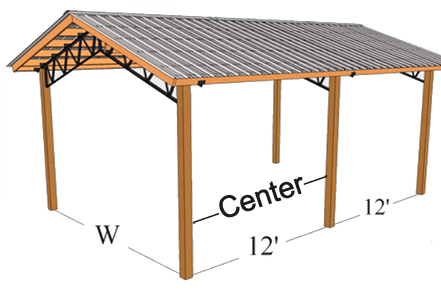 x
Gable Tops and Ends
Open barn with no gable top or end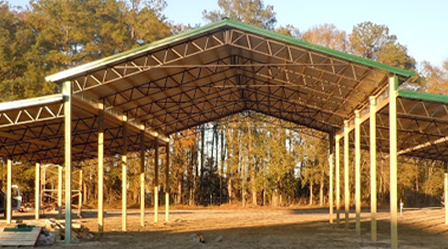 Open barn with two gable tops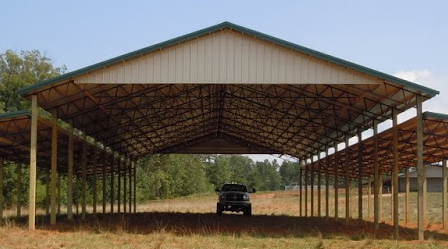 Open barn with one gable top and one gable end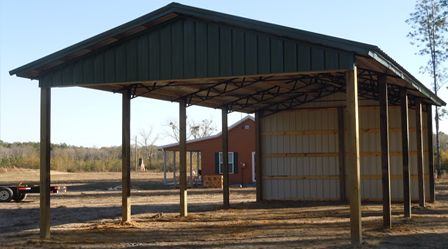 x
Roof Overhang
Barn With Roof No Overhang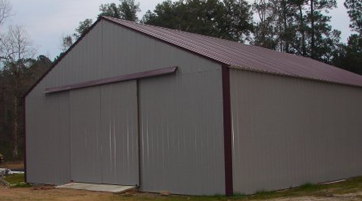 Barn With Roof Overhang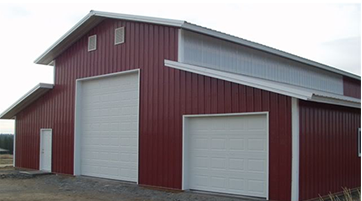 x
Add a Side Wall
Open barn with one gable ends and two side walls.
Open barn with one side wall and two gable ends.
x
Closure Package
The closure package seals the building off making it more airtight. This can be particularly useful if you are planning on adding an HVAC system to an enclosed barn.
x
Submitting Request

Retry
Success!
Thank you for submitting an estimate. Use the button below to view a detailed estimate for your barn.